speaking engagements
I have experience speaking to large groups (film festivals, conferences, workshops) as well as in intimate classroom settings. I speak specifically on issues such as gender in media, representation in media, Latinx issues, mental health, creativity, and community via the internet. I'm availble for booking at kimberlymhoyos@gmail.com
Her Conference- Careers in Social Impact and Govt, Her Campus, July 2019- Brooklyn, NYC
Use code KIM50 at checkout for $50 off tickets. Tickets available here.
Feminist Camp, January 2019- Manhattan, NYC
I lead a presentation on what my experience in college was like, how I started freelancing, why I started the Light Leaks and how I make sure to connect my work to the topics I'm most passionate about. Then a q&a followed on my career, how I took advantage of opportunities, and how I manage my mental health.
TOMS Change Makers Panel, December 2018- Brooklyn, NYC
I moderated a panel for TOMS in Williamsburg, Brooklyn at their new TOMS store. The panel featured activists, writers, and creatives who all used identity in their work to make change. I also participated in a digital video campaign for the brand and my shoot was featured on their Instagram.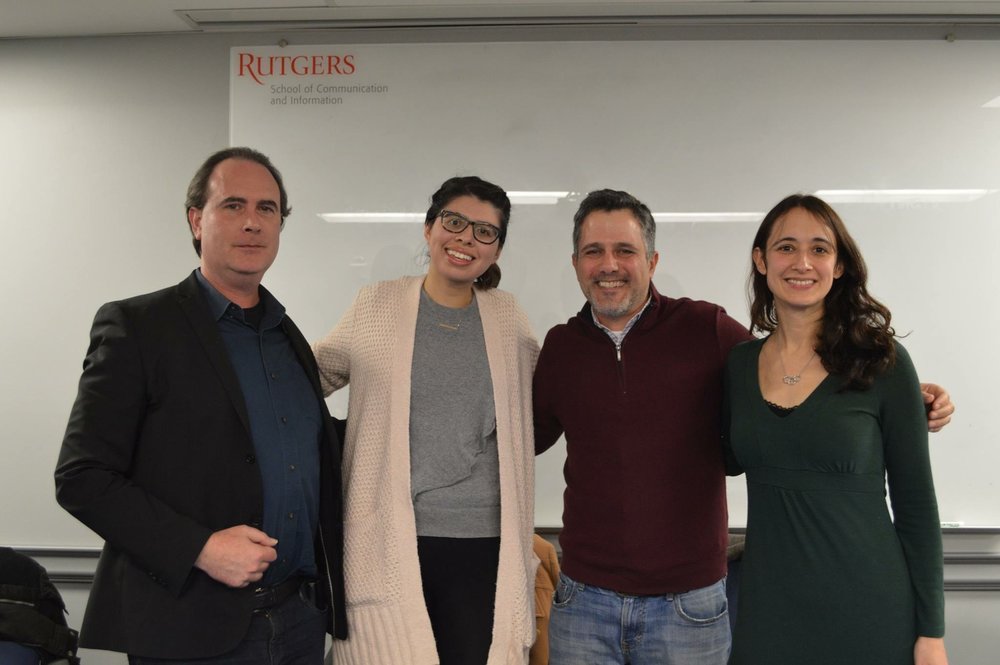 Rutgers University Society for Professional Journalists Career Panel, November 2018 - New Brunswick, NJ
I was brought back to my alma mater to speak to young journalism students about finding a job post grad, what my responsibilities as the Digital Strategy Coordinator at MTV social impact are, and best practices for online branding. It was a full room of students eager to learn from industry professionals.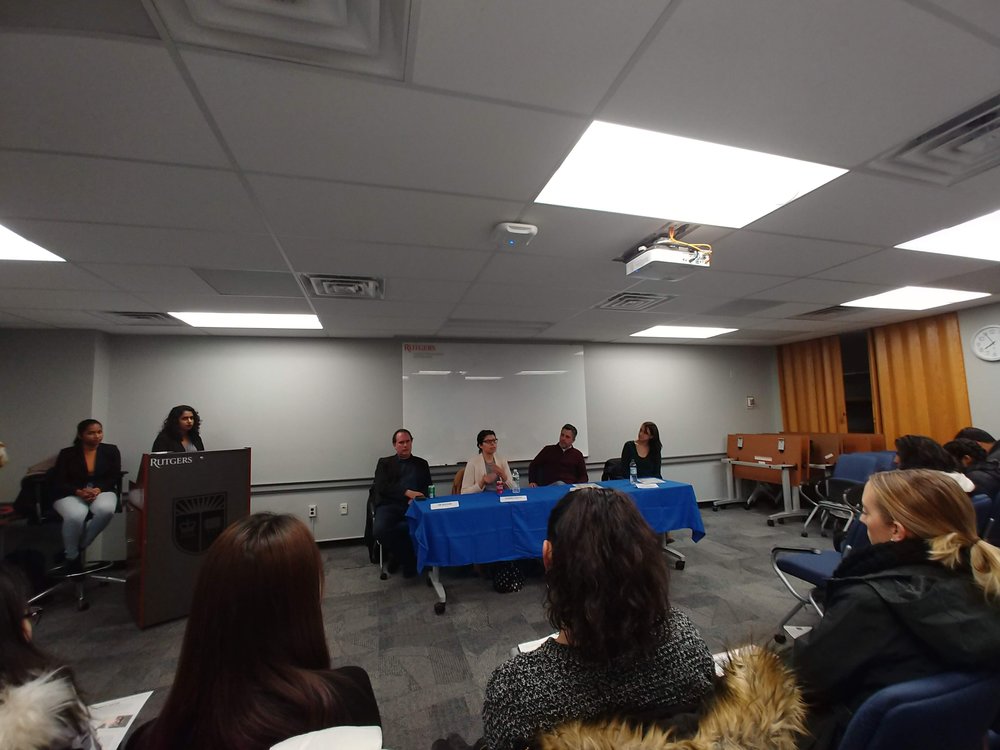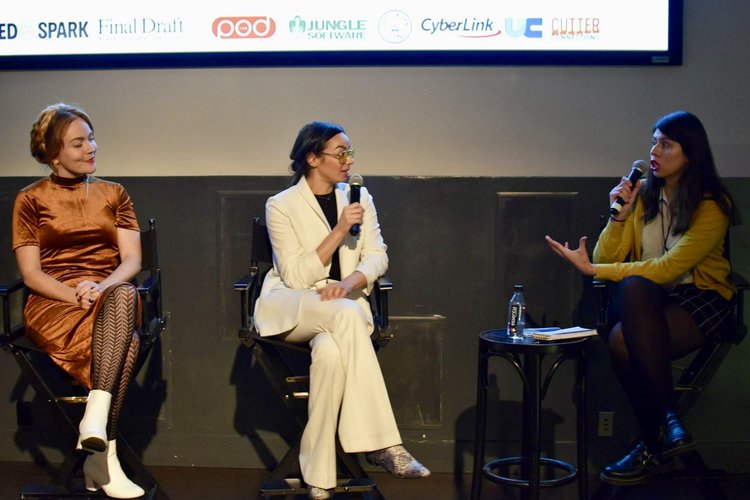 Imagine This Productions' International Women's Film Festival- Two Little Bitches Q&A, November 2018, Brooklyn NYC
I interviewed the filmmaker and lead actress of a film entitled "Two Little Bitches" at Imagine This Productions' International Film Festival. We discussed the state of women in film, the difficulties of writing dynamic women, and the importance of indie filmmaking.
Camp Reel Stories- Adolescent Content Panel, August 2018, Glendale, California
I was on a panel with filmmakers of Adolescent Content discussing our journeys in film and what inspire us. We spoke to campers of Camp Reel Stories, a CA based non profit that runs a 2 week program for teen girls aimed at teaching them the basics of filmmaking and connecting them with others their age.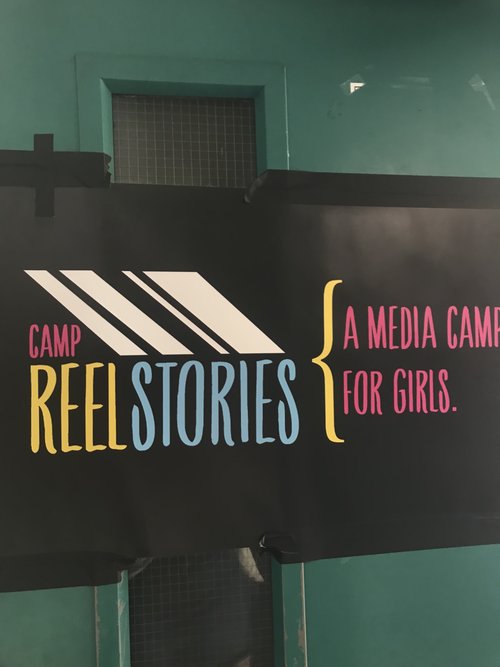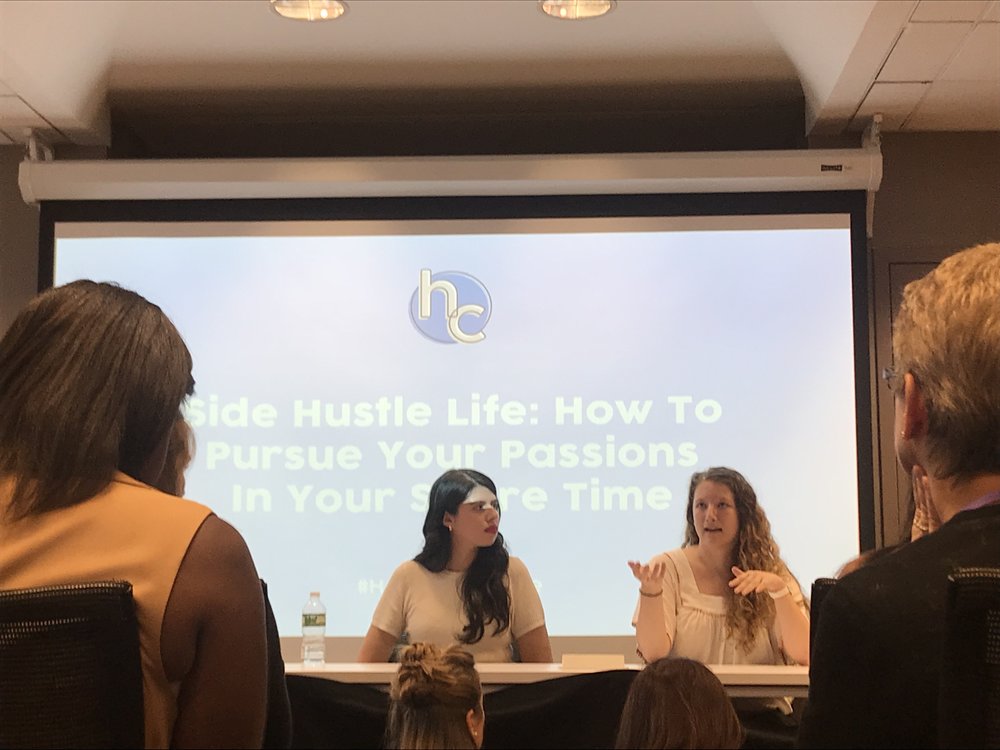 Her Conference- Side Hustle Life, Her Campus, July 2018- Manhattan, NYC
I was on a panel alongside Aditi Juneja, Lily Herman, and Jill Hilbrenner at Her Campus' Her Conference to discuss Side Hustles. We talked about side hustles: how to have them, continue the passion, and monetize them. Her Campus is an online magazine targeted at the female college student demographic. It is the number one online magazine for college women.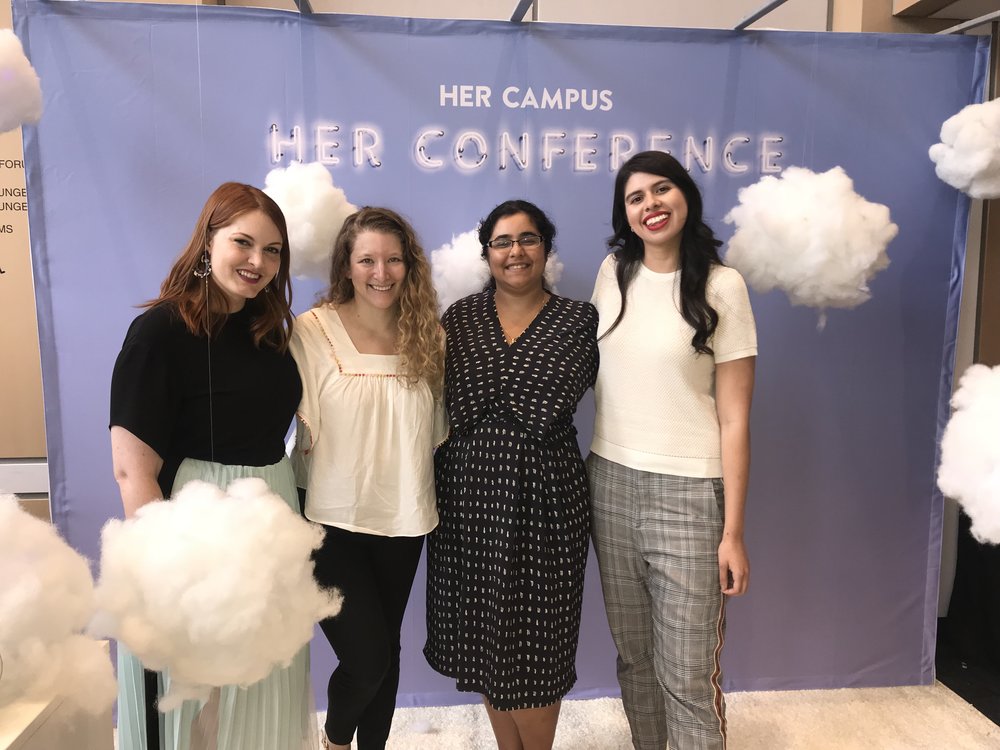 Stareable Fest, Under Representation of Women in Media, July 2018- Manhattan, NYC
I moderated a panel for Stareable's Stareable Fest. The panel was sponsored by Bustle Digital Media Group and featured Abra Potkin, Head of Talent Relations and Strategy at Oath/Verizon, Daryn Strauss, WGA Award-winning filmmaker, creator of the web series Downsized, Keisha Zollar, independent comedy writer and tv writer, and Sinead Persaud, founder of Shipwrecked Comedy production company. The conversation focused on their careers and concrete ways for gender inclusivity in the industry. (press)
Lithium Magazine's Charity Event for the Malala Fund, June 2018- Manhattan, NY
I spoke on a panel for Lithium Magazine, a teen published zine. It was a charity event for the Malala fund and include zine and bracelet making as well as a photo/art gallery. The conversation focused on issues in education for women, creative side hustles, and social media balances.
Photos: Emily Dubin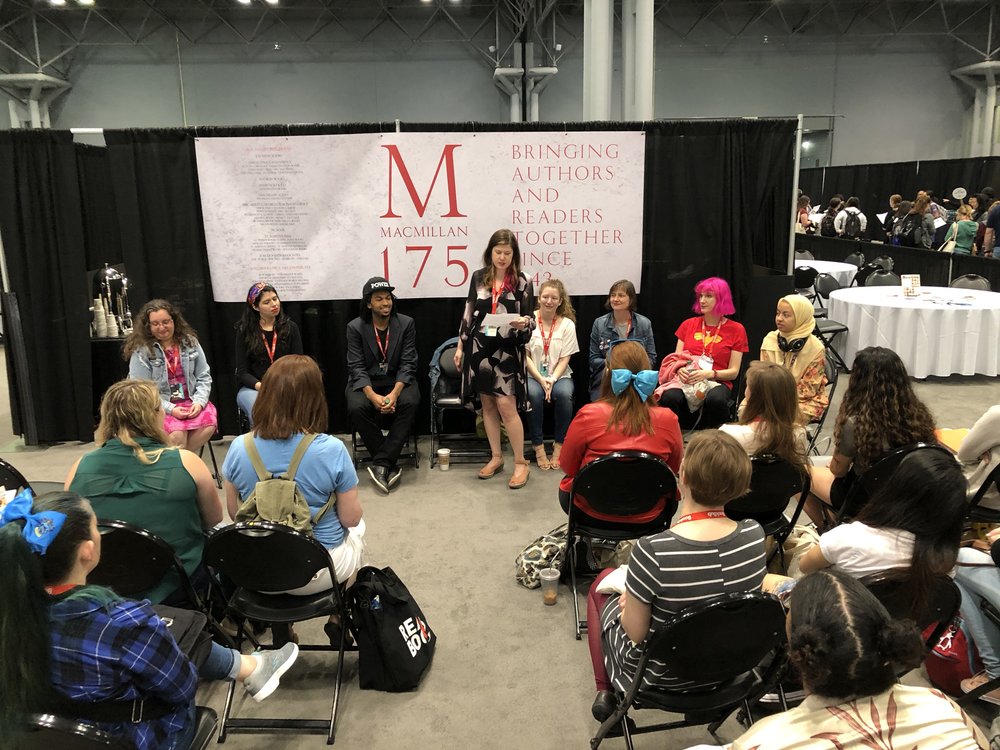 Book Con, How To Resist Panel- Manhattan, NYC, June 2018
I spoke on a panel hosted by YA author Maureen Johnson while she promoted her book "How I Resist" at Book Con. The panel consisted of various creatives explaining the causes we advocate for and how we manage our time. From writers to political organizers, it was a dynamic conversation in front of an audience of teens!
Urban Outfitters, Putting Yourself Out There: Self Care And Social Media, May 2018- Brooklyn, NYC
I spoke on a panel hosted by Urban Outfitter's Space 98. The panel centered on self care, digital spaces, and mental health. These topics are very close to my heart so I was honored to be a part of this. We shared insight on how we cope with social media anxiety and posting careers online.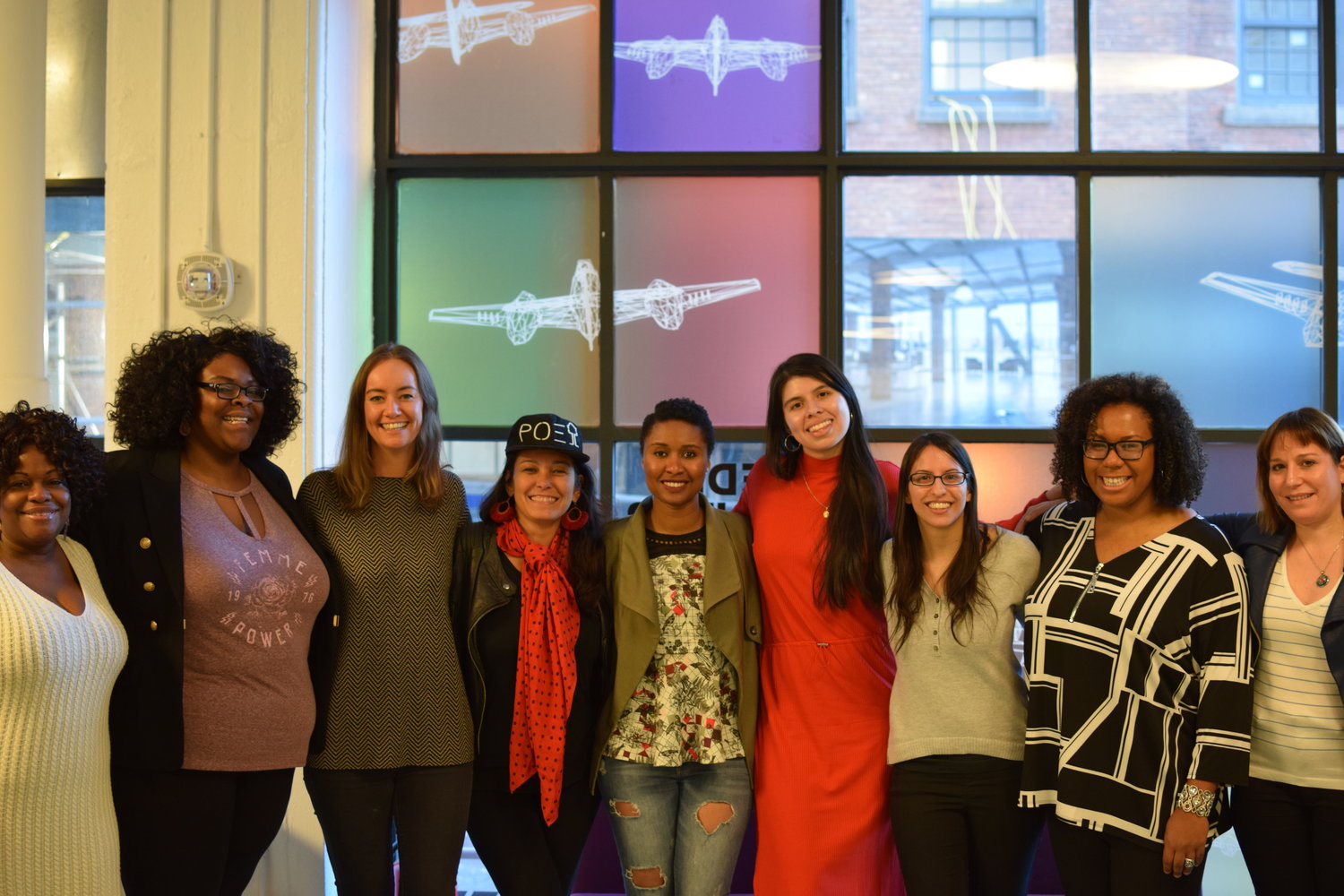 Imagine This Productions' 1st Annual Girl Power Film + Media Summit, March 2018 - Brooklyn, New York
I moderated a panel for Imagine This Productions' 1st Girl Power Film + Media Summit. The panel was called "Through Her Lens" and part of a day celebrating women in film through Q&As screenings, workshops, and more.
Rutgers University Society for Professional Journalists Internship Panel, March 2018 - New Brunswick, NJ
I was invited to speak on a panel focusing on my internship experiences and exploring all things career. Myself and the other panelists spoke about resumes, interviewing, and networking with others.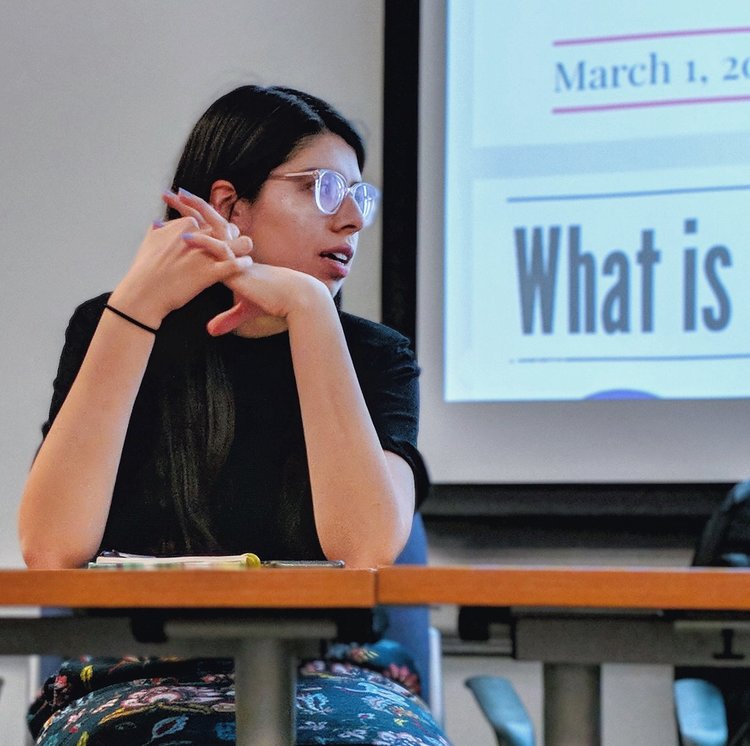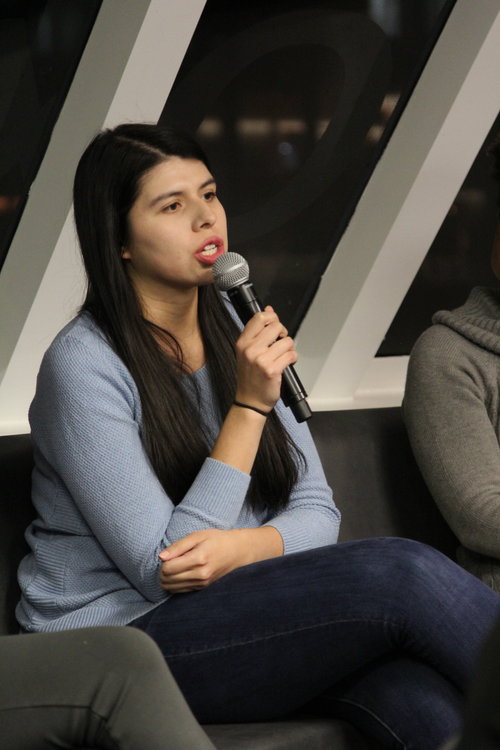 Mozilla Firefox, Rock the Boat: Women Talk the Rising Tides of Internet Activism, November 2017- Manhattan, NYC
I spoke on a panel sponsored by Mozilla Firefox that focused on women discussing the power of internet activism. I was alongside Aditi Juneja, Maureen Johnson, Amanda Litman, and Chasity Cooper. The talk took place on a Manhattan Ferry in order to promo Firefox's new, faster internet.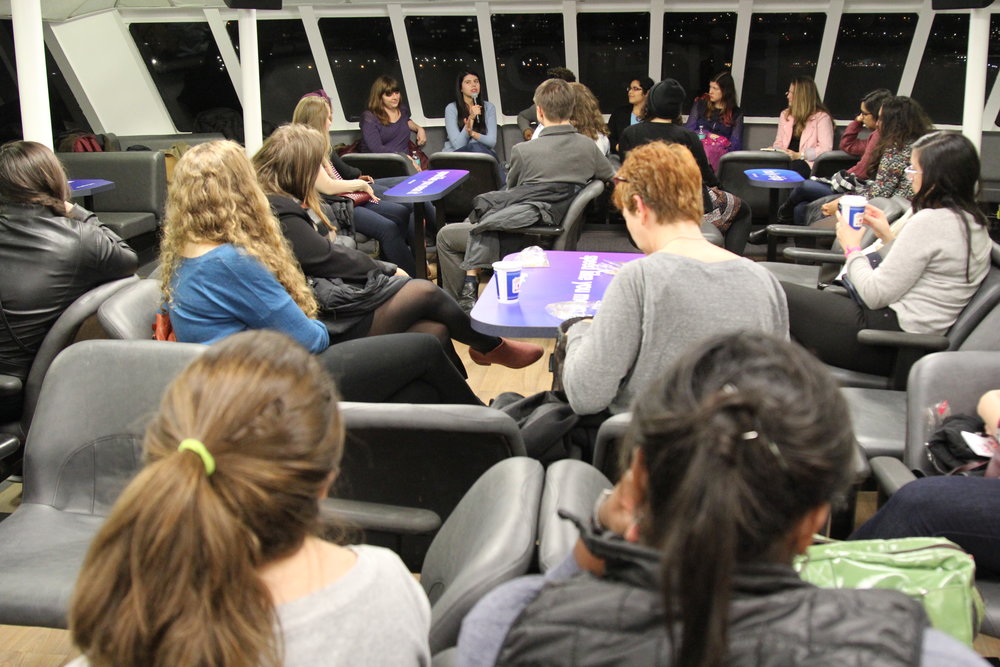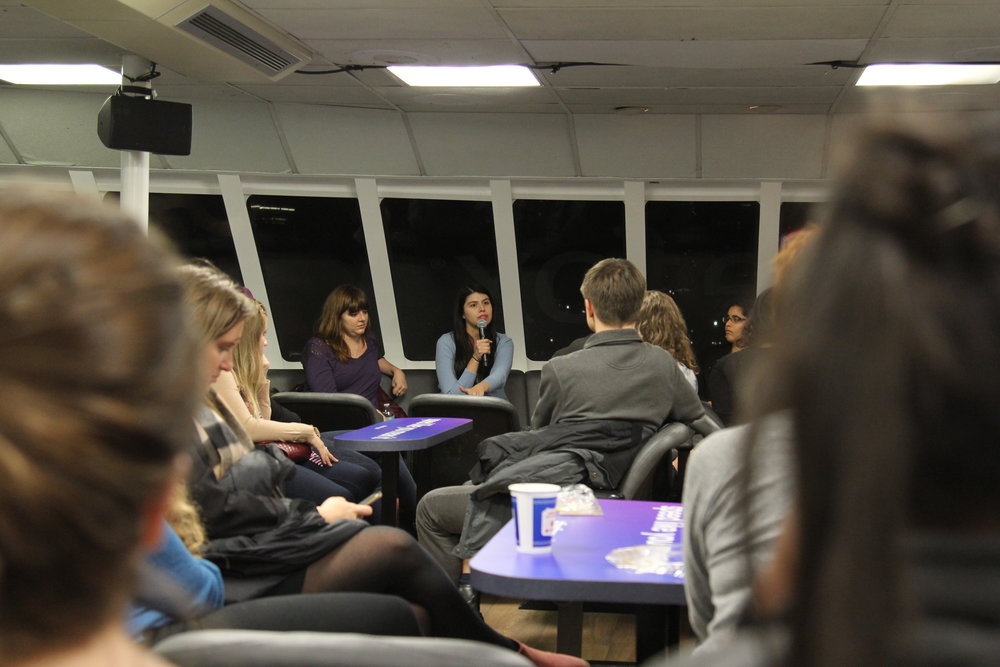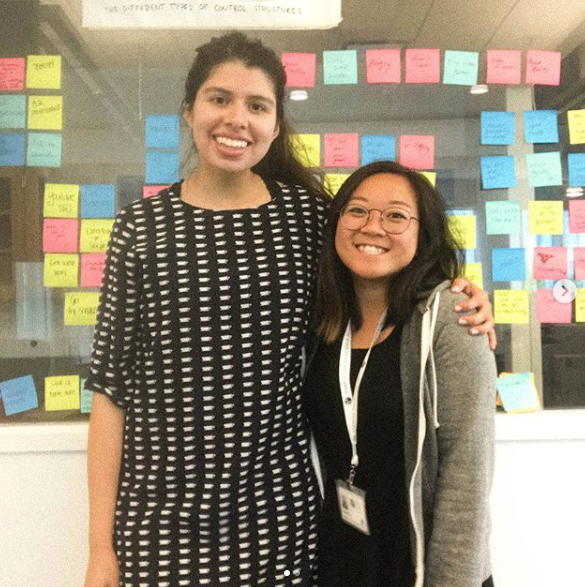 Girls Who Code, August 2017- Harlem, NYC
I was invited to speak to a group of teen girls taking part in the NYC Girls Who Code program. I spoke about confidence, the internet, turning passion into a product for others as with my website The Light Leaks, and balancing school/work with other aspects of your life.
Panel on Women and Gender Studies, October 2017- Rutgers University, New Brunswick, NJ
I participated on a panel discussing ways to get involved at Rutgers, the importance of self care, and opportunities within the WGS department. The panel was geared towards first year students looking for guidance at Rutgers.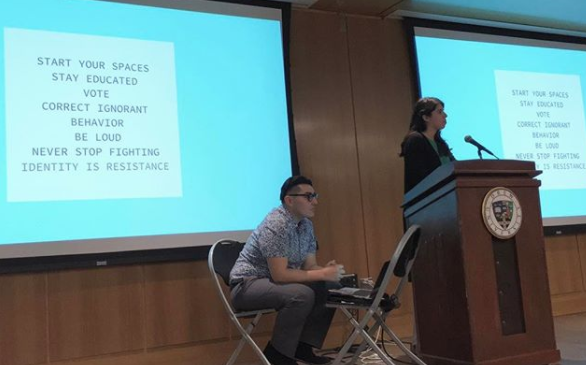 ARIEL Spring Conference, April 2017- Drew University, Madison NJ
I spoke at Drew University's Latino cultural club's spring conference about the social and political importance of representation in media and my work with the Light Leaks.